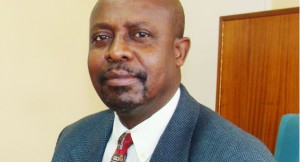 Lujeri Tea Estates wage hike stirs tea industry
Lujeri Tea Estates has unanimously adjusted wages for its workers, a development which has stirred a hornets' nest in the industry where players have always collaborated on wage matters under the Tea Association of Malawi (Taml).
Effective August 2015, Lujeri has increased the wage rate to US$1.50, approximately K780 per day – an increase from K660 per day which the estate has been paying to its worker in uniform with other employers in the industry.
Other estate owners – especially smaller ones, have, however, accused Lujeri Estate – which is owned by PGI Group of London, of going alone to implement a pay hike which they believe is on a higher side for the industry.
The development has brought fears among other estate owners who fear that their workers will demand pay hikes as well and force them to increase the cost of production as a time tea prices are on the decline.
One of the tea estate operators in Thyolo – who asked for anonymity, said the move by Lujeri will force the other estates to adjust their rates upwards even at the risk of making their wage bills unsustainable.
"We cannot afford to compete with big estates like Lujeri," said the estate official.
Lujeri Tea Estates marketing and production manager, John Kanyuka, refused to comment on the matter, saying Taml is better placed to give a comment.
Taml chief executive officer, Clement Thindwa, said the association is currently discussing the matter with relevant stakeholders to find a way out.
"It is true that Lujeri has come up with new labour wage rates. All along, however, our members have been paying their workers based on a minimum and uniform rate," said Thindwa.
He said the decision by Lujeri might cause a threat to the tea industry through increased cost of production.
"You know the cost of production has gone up and tea prices on the global market have been constant for some years now. This means return margins for most estates have going down. If these estates have to increase their wage bill, then they will not be able to balance their output and input," said Thindwa.
He said the increase in the wage rate by Lujeri has brought confusion in the sector as workers in other estates will most likely demand adjustments from their employers.
Thindwa said in South Africa, a similar situation led to the closure of tea factories.
"Today South Africa is our major tea importer and we do not want to go through that. We will continue talking until we come up with something positive," he said.
(Visited 17 times, 17 visits today)
Latest posts by Vanessa Banda
(see all)