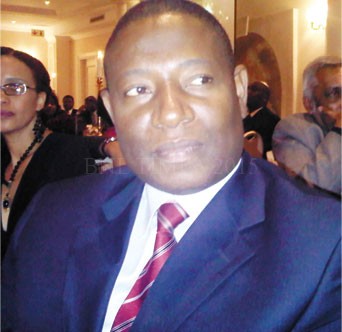 Macra blocks TNM tariff hike
The Malawi Communications Regulatory Authority (Macra) has stopped mobile phone service provider, TNM, from adjusting upwards its tariffs.
About three weeks ago, TNM had put up adverts in the newspapers that effective March 4,  2015, the company would adjust its phone tariffs.
But Macra has stopped the Malawi Stock Exchange listed mobile phone company from implementing the tariff hike.
In a letter dated February 24, 2015, under reference number Macra/DG/57/ dc addressed to TNM Managing Director and signed by Macra DirectorGeneral Andrew Kumbatira, Macra states that it has a duty to foster investment and competition in the telecommunications industry.
The letter, indicates that TNM in its submission failed to justify its upward tariff adjustment.
"As indicated in our letter of February 9, 2015, on the initial tariff change submission and in the meeting with yourselves held on February 17, 2015, Macra has a duty to foster investment and competition in the telecommunication industry.
"At the same time, we also have a duty to protect the interest of consumers in respect to the prices charged for telecommunication services. The prices must reflect the true costs of offering services," reads the letter in part.
Macra further said TNM's submission highlighted inflation, interest rates and foreign exchange rate movement as the drivers for the company's input cost.
The regulatory body however noted that there is no indication of the magnitude or level on how the three factors are influencing TNM's cost drivers.
"Considering the current trends in these key economic fundamentals and projections by the government, these factors may not provide sufficient conditions for price increases in the country. The timing therefore of the proposed adjustment of tariffs is not justified," reads part of the letter.
Macra further notes that TNM increased its tariffs annually despite its financial statement showing that the company is making profits.TNM increased its tariffs in June 2012 by 33 percent followed by a 30 percent tariff adjustment in March 2013 and a 14 percent in May, 2014.
Latest posts by Vanessa Banda
(see all)