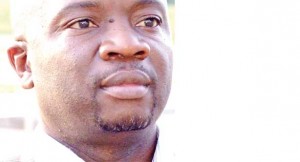 Macra cuts call termination rates
The Malawi Communications Regulatory Authority (Macra) has set up a new maximum call termination rate for wholesale voice services in the country.
Call termination rate, also known as interconnection rate, refers to the charges which one telecommunication operator charges another for terminating calls on its network [off-net calls].
Making the announcement in Blantyre recently, Macra Director General, Godfrey Itaye, said effective January 1 2018, the maximum call termination rate would be set at K14.70 per minute.
Itaye said this represents a 50 percent reduction to the current rate and will be effective till end 2018.
"The termination rate is included in the tariff that a consumer pays for making a call to another network different from the one they carry—for example, the tariffs that Airtel Malawi charges TNM Malawi terminating calls from TNM customers into its network and vice versa," Itaye said.
"From January 2020 onwards, and until further revision by the Authority, the maximum call termination rate shall be at $0.6 per minute, the equivalent of K4.40 a minute. We will continue reviewing this and we will also go into retail [transactions] of the same. Laws now give us powers to regulate prices for phone time charges," Itaye said.
He further said the firm is optimistic that time would soon come when people would not have the burden of owning two or three cell phones to avoid exorbitant costs incurred when they want to make phone calls to different networks.
Itaye said the reduction and fixing of the said charges emanated from completion of a study that Macra instituted on the development of cost models and pricing framework for wholesale and retail telecommunication services, in consultation with all the key stakeholders in the sector.
"Eventually, this will trickle down to operators," Itaye said while acknowledging that Malawi's headline tariffs are on the higher side as compared to those of neighbouring countries.
Latest posts by Vanessa Banda
(see all)