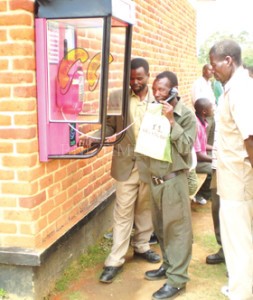 Macra Promises To Educate Consumers Regarding ICT Prices in Malawi
The Malawi Communications Regulatory Authority (Macra) said it wants to come up with a regulatory framework that will allow consumers to know what goes into the costing of Information, Communication and Technology (ICT) products.
Speaking on the sidelines of a workshop on competition assessment and market analysis for electronic communications sector, Macra economist Andrew Nyirenda said the workshop is the first of its kind in the country and that as a regulator; they have never done any market assessment.
He said as a regulator, they do not know how the market is defined and which products are there.
"We cannot make any assessment and intervene into the market to make sure that the operators are providing reliable services to the consumers and that the consumers should be able to pay for the services which satisfy their demand.
"Macra has not been able to do any market assessment. This is the first step in coming up with a framework. What we are looking at is to interact with the operators as much as possible and be able to come up with cost analysis or cost studies so that we should be able to know what exactly goes into the pricing," said Nyirenda.
He further said the interface with the operators will help Macra formulate the framework for competition assessment and market analysis, which will give the regulatory body the footing to do the regulations.
"I should not lie to you that as Macra, we know what these operators pricing is based on. We are trying to engage the operators to open up and be more transparent, so that the consumer should be able to know what exactly goes into the costing of the products the operator's offers," he said.
Macra's Deputy Director of Spectrum Management Jonathan Phinifolo said the training was aimed at enhancing Macra's economic regulatory functions.
He  said once the framework is developed, Macra will be able to intervene on the market.
"The workshop aims to provide guidance on retail and wholesale regulatory regime in consultation with relevant stakeholders and develop criteria for market definition," said Phinifolo.
The workshop attracted operators such as MTL, Airtel, Celcom, SDNP, University of Malawi and TNM.
Latest posts by Vanessa Banda
(see all)