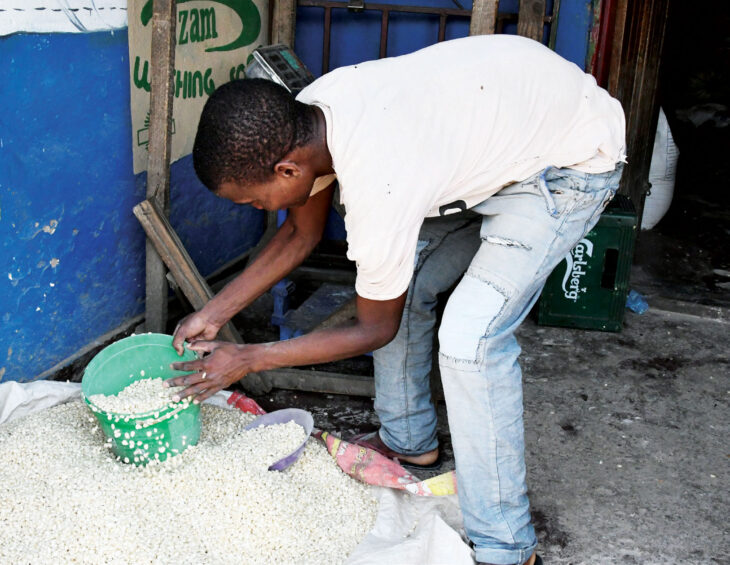 Maize prices in Malawi are up 6 percent in September 2020
A report released on Monday by International Food Policy Research Institute (IFPRI) indicates that prices of maize, the country's staple crop, went up by six percent in September.
The average retail price was K180 per kilogramme (kg) which is 20 percent lower than in September 2019 but 25 percent higher than in September 2018.
According to the report, the prices in the Southern Region rose more than in the Central and Northern Regions but were lower than in most eastern African markets.
"Retail maize prices remained highest in the South and lowest in the North as is usual. During the first two weeks of the month, prices remained stable, only mildly increasing towards the end of the second week in all regions.
"By the third week, prices began to increase, particularly in the Southern Region. At the end of the month, prices in the Centre were K30/kg higher than in the North," reads the report in part.
As part of the food component, traditionally maize impacts the country's economy given that it constitutes 45.2 percent in the consumer price index-an aggregate basket of goods and services for computing inflation.
On September 16 this year, Minister of Agriculture and Food Security, Lobin Lowe, announced that Agriculture Development and Marketing Corporation (Admarc) increased the price at which it purchases maize from associations and cooperatives from K200/kg to 215/kg.
This was aimed at offsetting the transportation when transporting maize to Admarc depots.
Commenting on the upsurge of the maize prices, Farmers Union of Malawi (Fum) president, Frighton Njolomole, said if Admarc managed to buy the expected tonnage in time, the corporation would have a lot to sale thereby, and offsetting higher prices that vendors are anticipating.
"We know people have a lot of maize in their stores waiting for prices to shoot up. The best that can be done is to have Admarc buying more maize from the associations and cooperatives so that the same can be sold to Malawians at reasonable prices. Otherwise vendors who come to the farmers and buy at low prices will continue selling at hire prices on the market," he said.
Earlier this year, Admarc was given K3 billion to buy 600,000 metric tonnes of maize from farmers at K200 per kg.
The state-run grain trader signed a produce-purchase agreement with Fum for procurement of maize and other crops in the coming season.
The agreement aims to ensure that Fum and Admarc are well positioned to target regional and international markets in the event bumper yields in the 2020/2021 season.
In related report by Food and Agriculture Organisation of the United Nations and the government of Malawi in the month of August, the proportion of households relying on food purchase as the main source of food increased by 6 percent from 43 percent in July to 49 percent in August.
Due to slowdown in economic activities triggered by both domestic and global impact of the Covid-19 pandemic, a report by Malawi Vulnerability Assessment Committee indicates that between October 2020 and March 2021, 15 percent of Malawi's population (about 2.6 million people) will be food insecure.
Let us know what you think of this article and remember to add us on our facebook and follow us on our twitter. Come back daily for more Malawi business news.
Quick Links: Download Business eBooks | Ten Signs You Are An Entrepreneur | What is a Managing Director?
Latest posts by Vanessa Banda
(see all)