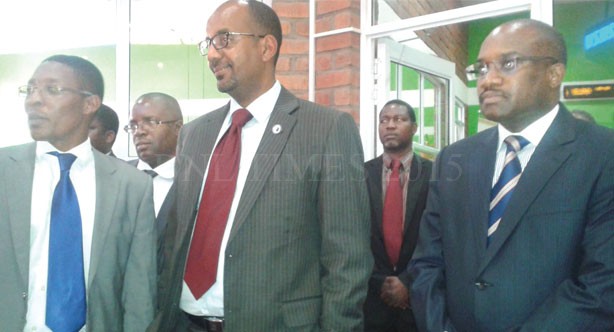 Malawi among PTA Bank's major clients
Malawi among PTA Bank's major clients
The PTA Bank ha s mentioned Malawi as one of the top users of its credit facilities, thanks to sound business proposals from public and private sector players in the country.
PTA Bank president and chief executive officer, Admassu Tadesse, disclosed this in Lilongwe last Friday during the rebranding ceremony of the AHL Group.
Tadesse said Malawi has been aggressive in utilising the resource opportunities from the bank, making it the fifth top beneficiary out of the 20 eligible countries.
He said PTA Bank has been made active in the country in the areas of trade and that the AHL Group alone has accessed about US$90 million from PTA Bank to become one of the top local beneficiaries.
He said AHL has al s o accessed technical expertise for the diversification drive that has culminated into full rebranding to AHL Group Limited with focus on other ventures like manufacturing.
"We are happy to the AHL Group grow rapidly to the current level with our support," said Tedesse.
He said PTA Bank has also supported several other agro-business initiatives in the areas of trade that supports farmers and various developments.
Tadesse disclosed that PTA Bank has now made available new loan facilities in infrastructure and trade for the region.
AHL Chief Executive Officer, Evans Matabwa, described PTA Bank as a true partner which has supported their successful diversification drive.
The PTA Bank has in recent years provided Malawi with various kinds of finances including foreign currency facilities that have helped the country in the importation of oil and fertilizer under the Farm Input Subsidy Programme (Fisp).
Latest posts by Vanessa Banda
(see all)