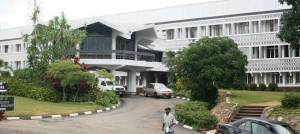 'Malawi at moderate risk of external debt distress'
A recent debt sustainability analysis (DSA) for low-income countries jointly conducted by the World Bank and the International Monetary Fund (IMF) has revealed that Malawi faces a moderate risk of external debt distress.
This is according to the World Bank's November edition of the Malawi Economic Monitor (MEM) released on Wednesday.
The development comes at a time Malawi's external debt stock was recorded at $1.86 trillion as at the end of June 2017.
The World Bank said, in terms of external debt burden indicators, Malawi is projected to remain below policy-dependent thresholds in the medium term.
This, according to the bank, is premised on a baseline scenario for growth recovery with a continued moderate pace of borrowing, predominantly on highly concessional terms.
The report, however, says stress tests indicate that a less favourable debt outcome is possible under certain conditions.
"The least favourable outcome occurs in a scenario involving a one-time depreciation of the kwacha by 30 percent, causing the present value of debt to Gross Domestic Product, the present value of debt to revenue, and the debt service to revenue ratio, to breach thresholds," the bank says.
The Bretton woods institution says Malawi 's domestic debt dynamics have been affected by a kwacha-denominated debt-swap arrangement with PTA Bank. The arrangement is expected to be wound down by 2018.
"A more moderate profile for domestic debt is projected for the period after 2018, assuming reduced fiscal deficits and ongoing economic recovery," reads part of the report.
The report further says while the level of risk remains moderate, issues affecting non-concessional sources of financing could quickly escalate Malawi's potential debt risk.
"In Malawi, much of the fiscal space created by the Heavily Indebted Poor Countries/Multilateral Debt Relief Initiative (HIPC/MDRI) has been eroded as a result of a decade of slow economic growth and persistently large deficits," reads part of the report.
The bank has also tipped the government to explore options to lower financing costs by deploying concessional financing in cases where the risk and cost of commercial financing is high.
The report has also hinted that investment should be considered as a priority for non-concessional financing only-where deemed commercially viable and cost effective-without government guarantees.
(Visited 10 times, 10 visits today)
Latest posts by Vanessa Banda
(see all)