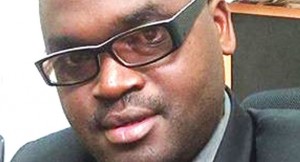 Malawi attends mining summit
A delegation from the country is expected to travel to London, United Kingdom to take part in a conference on mining from Wednesday to Friday this week.
The conference dubbed Mining on Top – Africa (Mota) summit is said to be the most definitive African mining conference for Europe, uniting minister's from Africa's most established and emerging mining economies with global mining executives, investors and service providers.
It connects and encourages greater stakeholder engagement that will enable Africa's to meet its wider, social and economic development agenda through mining.
Ministry of Natural Resources, Energy and Mining publicist for mining Levi Undi confirmed that a delegation from the department of mines will be leaving for the summit this week.
Undi said the summit will benefit Malawi through the development of networks with potential investors and following up with them with a view of attracting them to invest in exploration and mining in the country.
"The ministry will also highlight the current efforts being undertaken in the modernization of mining and associated legislation," he said.
Undi said Malawi will also take the opportunity to sensitise the participants on the just concluded airborne geophysical survey.
He said the summit will also give players an opportunity of linking up with potential investors, financiers and stakeholders from all corners of the world with a view of accelerating investment into mineral rich Africa.
According to the MOTA 2015 website, the summit seeks to identify opportunities to reverse the current resources downturn for companies, investors and African states to capitalise on promising developments seen recently.
(Visited 11 times, 11 visits today)
Latest posts by Vanessa Banda
(see all)