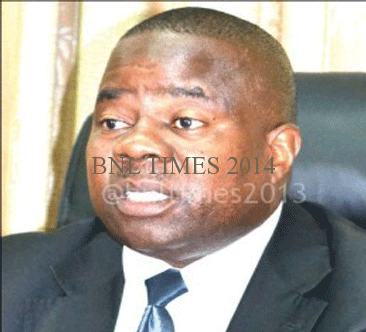 Malawi Bureau of Standards procures strength testing machine
Malawi Bureau of Standards procures strength testing machine
The Malawi Bureau of Standards (MBS) has procured a state of the art machine to be used in testing the strength of uranium being extracted at Kayerekera mines in Karonga.
The procurement of the machine comes amidst wide concerns by the general public about the devastating healthy effects uranium has on human beings.
The K60 million Radio Active Uranium Testing machine will start its operations in January next year. MBS Director General Devlin Chokazinga said EU donated the funds for the purchase of the machine to test the much touted chemical of its environmental friendliness and safety levels on humans.
"We want to be part of the team in Kayerekera to ensure safety and security of our people and the environment, you know the effects of uranium when it
comes into contact with humans therefore this machine will assist us in determining the strength of radio activeness, once we find out to be too much, we will take measures accordingly," he said.
Chokazinga said apart from the financial assistance, the EU through United Nations Industrial Development
Organisation (UNIDO) have also brought in technical experts who will impart knowledge to the bureau's staff on how the machine works.
Side effects of uranium,  on human beings according to the Global Health Association include kidney problems and external tissue damages.
Latest posts by Vanessa Banda
(see all)