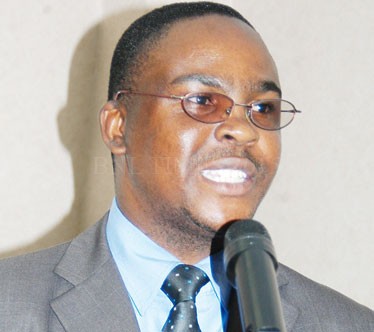 Malawi Bureau of Standards warns traders on sub-standard products
The Malawi Bureau of Standards (MBS) has warned traders against selling substandard goods, saying those doing so should stop as they will be caught and punished by the law.
MBS Director of Quality Assurance Services, Steve Kamuloni, issued the warning during a certificate awards ceremony which was held at Grand Palace Hotel in Mzuzu on Thursday, where eight companies in the northern region were recognised for meeting the required standards set by the bureau.
Kamuloni said companies that do not follow required standards put the buyers' lives at a risk because it is hard to know whether the product is safe for consumption.
"For Malawian companies to be able to succeed on the global market, there is need to ensure that they manufacture high quality products that can compete worldwide," said Kamuloni.
He said market surveillance exercises will continue to curb down substandard products and appropriate fines will be applied as stipulated in the MBS Act and other legal instruments.
As the government puts in place conducive policies for industrial development, companies should on the other hand endeavour to migrate from inferior products to superior ones of export quality or which can easily compete with quality imported products.
MBS Certification Manager, Wanangwa Sindani, said their institution will continue to work together with various stakeholders like the Europe an Union, Consumers Association of Malawi, Ministry of Health as well as others on the local and international front to make sure that there is improvement in Malawian quality culture.
The other companies issued with MBS certificates at the ceremony include: Safintra, Yewo Industries, Plan Food Products, Mtegha Investments and Karonga People's Bakery.
Anna Msowoya, who is president of Kwithu Kitchen – one of the companies certified, expressed happiness at her company's acquiring of the certificate, saying that it will help them to grow.
"We have been working hard to get this certificate for two years and now that we have it, we look forward to producing quality goods that can be accepted on the international market as well," Msowoya said.
Latest posts by Vanessa Banda
(see all)