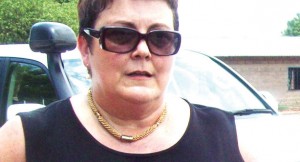 'Malawi can generate more from agriculture'
United States ambassador to Malawi Virginia Palmer has advised Malawi to explore ways of increasing productivity in the agriculture sector if the country is to realise meaningful economic growth.
Speaking on Friday during an Institute of Chartered Accountants (Icam) Dinner and Dance in Blantyre, Palmer said despite Malawi being branded as an agro-based economy with 90 percent of the population involved in farming, agriculture contributes only 30 percent to the economy.
Palmer said Malawi needs to maximise production in agriculture before moving to anything else.
"We need improvements in land use and in biotechnology so that Malawi's growing population can produce more efficiently on ever-shrinking agricultural land," said Palmer.
She said although yields in agriculture have increased sharply globally, Malawi has remained stagnant.
"With the exception of some marginal gains in maize production, yields have remained stagnant here in Malawi. The fact of the matter is that Malawi is yet to benefit from an agricultural productivity revolution," said Palmer.
She observed that most policies in Malawi approach agriculture as a social welfare sector rather than an economic, private-sector-led industry that can create jobs and reduce poverty.
For example, Palmer said farmers are offered low farm gate that are not earning the full value of efforts.
"Too often, low farm gate prices result from government policies like export bans and other price stabilisation policies, as we saw during the last election cycle," said Palmer.
She said such policies are usually justified in terms of promoting low prices for consumers or domestic value addition but observed that low prices are costly for government to maintain and ultimately hurt the smallholder farmer and decrease revenue the country could otherwise collect.
She said frequent government intervention in markets has also caused Malawi to have the most volatile food prices in eastern and southern Africa, which is not good for consumers or for industry.
Studies, according to Palmer, have shown that in the long run, such policies are counterproductive.
"When farmers don't profit, they don't produce. So I applaud the government for lifting both the export bans and the export license requirement on soya, and I urge it to consider doing so for other crops as well," said Palmer.
"The bottom line is that all over the world, poverty reduction really occurs when farmers get decent prices for their produce," she said.
The dinner and dance was held under the theme 'Driving Economic Growth: Optimizing Economic Opportunities', attracted about 200 accountants from both the private and public sectors.
Icam President Chiwemi Chihana said recent happenings in the economy, such as the stabilization of the exchange rate, falling inflation and others provide hope for better things that would come.
"If you look back to the past six months, the situation was hopeless. We had a runaway inflation and the kwacha was falling sharply. But over the past months, we have seen inflation coming down and the exchange rate has stabilized, which gives us hope that things could be on the right path," said Chihana
(Visited 9 times, 9 visits today)
Latest posts by Vanessa Banda
(see all)