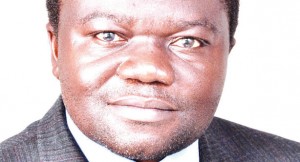 Malawi company plans pharmaceutical exports
One the country's medical drug manufacturers, Sadm Pharmaceuticals, said it plans to start exporting medical drugs to neighbouring countries following a pick-up of business in the past 12 months.
Sadm chief executive officer, Frank Rozestraten, disclosed this when Minister of Health Peter Kumpalume and the European Head of Delegation Marchel Gerrmann toured the factory in Lilongwe.
"We are exploring export opportunities and we hope that very soon, we'll be able to start exporting the drugs," said Rozestraten.
He said the company is currently enjoying a good business spell as a result of improvements at the Central Medical Stores (CMS) which is now sourcing 30 percent of drugs from local companies.
Rozestraten said Sadm has since last year been supplying drugs on demand in public hospitals through the CMS.
This has also helped scale up production as the company is now producing 600 million tablets and capsules a year and is in the process of increasing capacity to start producing 2 billion tablets and capsules a year.
On his part, Kumpalume said a well developed local drug manufacturing industry is essential for sustainable drug availability and promised that government will support local manufacturers, as long as they produce quality drugs at competitive prices
"We cannot compromise on quality," said Kumpalume.
On his part, Gerrmann says the EU has technical support available to develop local capacity of the local industries.
"Supporting local companies would come with two fold benefits that include sustainable supplies and economic growth," said Gerrmann.
(Visited 32 times, 32 visits today)
Latest posts by Vanessa Banda
(see all)