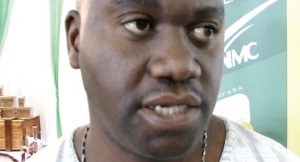 Malawi exporting cigarettes to Asia
Malawi's Nyasa Manufacturing Company (NMC) has started exporting cigarettes to Asian countries of India and Pakistani and was on the verge of completing a new export deal in China.
NMC Sales Manager-South, John Bodole, said the company is exporting its newly introduced Nyasa Super Menthol and Nyasa Super Kings cigarette brands at a rate of 3 million sticks every month and that this could be increased sharply because there was still a lot of demand for the cigarettes on the markets.
He disclosed that the company was about to finalise another deal with a distributor in China where the company expects to start shipping even larger volumes of the locally made cigarettes within the next few months.
"The response has been overwhelming and we expect more orders to come through," said Bodole.
Bodole said the export ventures show the commitment of the company to help the country's economy grow.
"As a nation, we have been a net importer, but we are positive that after being able to satisfy the local market, we need to expand our market within the region and beyond," he said.
He said through the exports, the company is able to create more jobs in addition to contributing to foreign exchange earnings.
Bodole said Malawi is one of the best burley producers around the world but fails to earn more foreign exchange from the crop because the tobacco is exported in raw form.
"We lose a lot of foreign exchange earnings by exporting raw tobacco," said Bodole.
He appealed to the government to support cigarette producers so that they are able to generate foreign exchange and create jobs in the country.
Latest posts by Vanessa Banda
(see all)