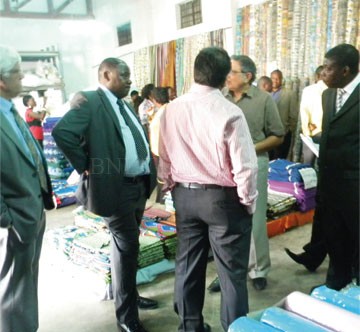 Malawi exports to US contract to US$66.8m
Malawi is still struggling to utilize preferential trade access to by the United States of America (USA) as exports to the world's largest economy declined last year.
The US Census Bureau has captured Malawi exports to the US at just US$66.8 million in 2014, which is a slump from the previous year's US$73.1 million.
Malawi has maintained a positive trade balance trend, albeit at a reduced figure of US$16 million.
Malawi and other African countries enjoy preferential trade facility with the US market called African Growth and Opportunity Act (AGOA) but the country continues to underutilize the facility with reducing exports.
The Ministry of Industry and Trade says that Malawi's trade with the USA has dwindled largely due to the shrinking of the textile and apparel companies that were exporting a lot of garments to the US market under the Third Country Fabric Provision.
According to the Ministry's spokesperson, Wiskis Nkombezi, said this provision allowed Malawi and other AGOA eligible sub-Saharan countries to source inputs such as fabrics from non-eligible countries and add value to them for exports to the US but this facility expired in 2012 with an extension expected this year.
"Some investors had already decided to cut back on their investment in the absence of the provision," said Nkombezi.
Malawi, including other African countries, is negotiating for the expansion of product coverage in commodities such as sugar, cotton and tobacco.
According to the Ministry, one of the studies on AGOA found that liberalising the one percent US sensitive list of products such as sugar, cotton, diamonds and some textile and apparel products would deliver most gains to sub-Saharan African countries like Malawi.
"In this regard, Malawi has always argued for the removal or relaxation of the Tariff Rate Quotas (TRQ) for Malawi's tobacco," said Nkombezi
The Malawi government further argues for the re-allocation of TRQs on tobacco to Africa from Latin America, where the quotas are not being utilized.
Last week, President Peter Mutharika met with US Principal Deputy Assistant Secretary of State for African Affairs, Ambassador Robert Jackson to whom he made requests for consideration of the new proposals on AGOA.
Latest posts by Vanessa Banda
(see all)