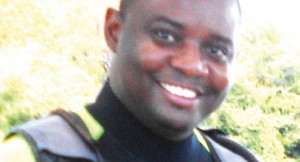 Malawi fish business on BBC
Malawi's ornamental fish exporting company, Stuart M. Grant Limited, last Friday featured highly on the BBC's African Business Report which highlighted the country's endowment with fish.
David Nkwazi, managing director of Stuart M Grant Limited, told the BBC about Malawi's fish business and how it is creating jobs and earning the country foreign exchange.
The BBC said Lake Malawi contains the largest number of fish species of any lake in the world and is home to a huge amount of Cichlids.
"Because of their bright colours, these Cichlids are popular as aquarium fish across the globe – and this means that exporting them is big business," reads the BBC on its promotion of the feature on its website.
Stuart M Grant Limited began exporting ornamental fishes in January 1973 under the sole ownership of Stuart Grant, a former Nyasaland government civil servant, who died in 2007.
He married a Malawi national, Esther with whom they had 5 children namely Towera, David, Zikani, Louise and Justinian, who are now running the business.
(Visited 35 times, 35 visits today)
Latest posts by Vanessa Banda
(see all)