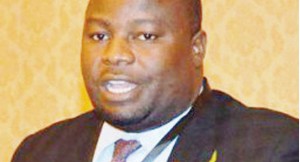 Malawi government admits tourism woes
Minister of Information and Tourism, Kondwani Nankhumwa, has admitted challenges affecting the tourism industry but was quick to note that government is already working towards improving the situation.
He was responding to yesterday's remarks by out-going Sunbird Tourism chairperson, Leonnard Chikadya, who said lack of adequate government support is affecting the development of the tourism industry.
Nankhumwa said, among other things, government is reviewing the Tourism Act which he described as "outdated".
He said the review will result into the creation of a parastatal called the Malawi Tourism Authority to coordinate activities in the industry.
"The ministry will just provide policy direction," said Nankhumwa.
Nankhumwa also said his ministry will from July 1 launch an electronic visa system to ease some of the problems tourists face when coming into the country.
"Tourists will start applying for the visa through the internet even in the comfort of their homes," said Nankhumwa.
On poor facilities and services at the country's airports, Nankhumwa said departments and institutions running the airports have the responsibility to address the problems.
On recapitalisation of Sunbird, Nankhumwa said his ministry will look into the issues now that the company is reporting to his ministry.
"Sunbird has been reporting to the Ministry of Finance. However, President Peter Mutharika last month directed that the company should be reporting to the Ministry of Tourism," said Nankhumwa.
(Visited 18 times, 18 visits today)
Latest posts by Vanessa Banda
(see all)