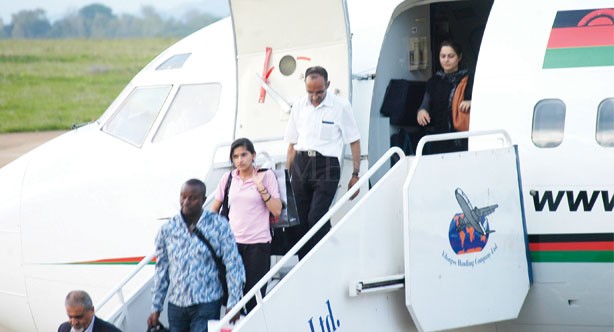 Malawi government courts 4 more airlines
Malawi government courts 4 more airlines
The Malawi government has asked four international airline operators, including Fly Emirates and Qatar Airways to invest in Malawi's air transport system.
Minister of Transport Francis Kasaila said in an interview that government is looking at opportunities to open up Malawi as a tourist destination.
"If we can have more direct flights, this will have a positive impact on our economy. Apart from the air fares going down, more revenue will be collected through increased number of tourists coming in," he said.
Kasaila said the government is in the process of awarding a licence to S.R Nicholas to operate a chartered airline for both international and domestic routes.
"We have given the public 21 days to raise objections, if any, stating why S.R Nicholas should not to be awarded the aviation licence. If nobody comes forward with any objections, we will go ahead to award the licence to the company," said Kasaila.
S.R Nicholas applied for a one year aviation licence for non-scheduled passenger air services to be operated on Cirrus SR 22 GTX type of aircraft.
Latest posts by Vanessa Banda
(see all)