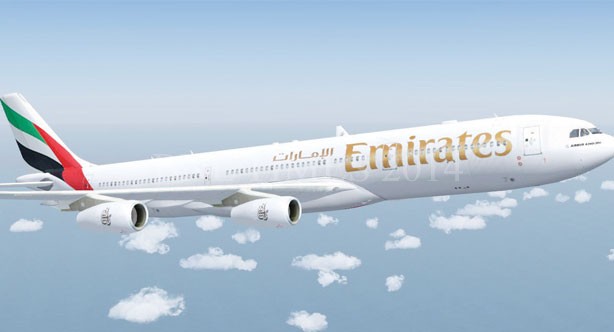 Malawi Government courts Emirates to enter Malawi market
The Malawi government on Tuesday made a request to Middle East airliner Emirates to enter into the Malawi market as one way of attracting investors into the country.
Minister of Information, tourism and Culture Kondwani Nankhumwa held discussions with Emirates Divisional senior vice president planning, Aeropolitical and Industry Affairs Adnan Kazim at the company's head office.
During the discussions, Nankhumwa said due to lack of direct flights into Malawi, the country becomes an expensive destination for both tourists and investors.
He requested Emirates to consider entering the Malawi market in order to bring the current gap.
"Most tourists fail to come to Malawi because there is no proper direct flight which makes transport costs high for the tourists. The only way out is to involve other key players in the transport sector so that they start coming to Malawi.
"Emirates have flights into Zimbabwe and Zambia and we thought it would be good if they could also be passing through Malawi," he said.
He further said if emirates entered the Malawi market, then the number of people visiting Malawi will likely go up.
"As you are aware, the government is taking tourism as one of its priority areas and we need more people to come to Malawi and bring the much needed foreign exchange. With a direct flight from the Middle East, tourism figures are likely to double," said Nankhumwa.
Adnan Kazim said Africa is key to the future growth of emirates.
He said Emirates has studied the Malawi market before and they would only need to look at the current data and see if it makes business sense.
"Dubai is hosting the Expo 2020 and we need to open up to the world. We would want to capitalize on Expo 2020 hence we will look at your proposal seriously," he said.
Kazim also said that Emirates will do a feasibility study on the data and see what could be done.
"We will come down to Malawi to do more feasibility studies and we will look at your proposal seriously for something in future," said Kazim.
Latest posts by Vanessa Banda
(see all)