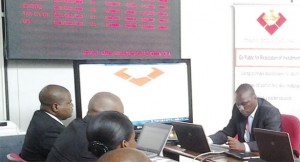 Malawi government for a vibrant local stock market
The Malawi government says it wants the country to have a vibrant stock market that can provide a viable platform for investment as well as a source for alternative financing for businesses in the country.
In the lasted Economic and Fiscal Policy Statement, the Ministry of Finance says the government intends to revitalise the Malawi Stock Exchange in order for it to efficiently play its role.
The government wants to identify impediments for capital market development in the country and put in place policies that could increase availability of long term financing through the Malawi Stock Exchange.
The statement says there is already a Long Term Finance Policy and regulatory framework to help lengthen the maturity of government debt in order to boost the development of sovereign bond market and provide a benchmark yield curve for the development of private debt securities market, and developing a new framework for leasing.
However, the Malawi Confederation of Chambers of Commerce and Industry (MCCCI) says revitalisation of the capital market can bear fruits only when the economy is functioning properly.
MCCCI chief executive officer, Chancellor Kaferepanjira, said as long as the economy remains unfriendly to the private sector, there can be no transformation on the capital market.
"The stock market does not require government to make it vibrant. What it requires is for the private sector to have enough money and the economy to tick for equity investors to have confidence and participate on the exchange," said Kaferepanjira.
(Visited 9 times, 9 visits today)
Latest posts by Vanessa Banda
(see all)