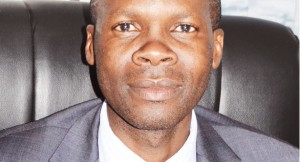 Malawi government owes Mpico K4 billion
Malawi government owes Malawi Stock Exchange listed property development and management firm, Mpico, over K4 billion in unpaid rentals, a development which is affecting the company's operations.
The K4 billion forms part of the arrears government owes the private sector.
Mpico Managing Director, Damian Kafoteka, made the revelation during an investor engagement meeting on its forthcoming rights issue. Mpico intends to make a rights issue in which it plans to raise K9 billion to strengthen its operations.
A rights issue is a way in which a company sells new shares in order to raise capital. Shares are offered to existing shareholders in proportion to their current shareholding, respecting their pre-emption rights.
The price at which the shares are offered is usually at a discount to the current share price, which gives investors an incentive to buy the new shares — if they do not, the value of their holding is diluted.
Kafoteka said Mpico has liquidity issues as a result of delays in obtaining contractual lease payments from Malawi Government amounting to over K4 billion, coupled with over-extension of the Gateway Mall development.
Ka f o teka said the company has opted to take the promissory note option being offered by government as a way of squaring the debt. He, however, conceded that this has come about because of over-reliance on government business.
"There is significant exposure to government as a tenant. Therefore, the company is aiming to de-risk the property portfolio of its exposure to its one major tenant. This has commenced and will be done over a period of 18 months.
"The intention is to reduce the level to 10 percent from its peak at 51 percent. Rental income will at the same time be managed to ensure that the current levels are maintained," Kafoteka said.
He said the rights issue is aimed at improving the overall liquidity of the business, de-risk it and propel growth opportunities.
Kafoteka said after reviewing various options, following an assessment by auditing firm, Ernst and Young, the Mpico board decided to proceed with the right issue to address the liquidity challenges and related interest burden.
"In this way, the company would be propelled towards profitability and ability to pay dividends. The rights issue option was considered the most practical way that would offer sustainable positive outcomes.
"The lower finance costs will free up capital for growth prospects in key interest areas resulting in higher profitability and dividends to its shareholders in the medium to long term," he said.
Mpico has 1,149,023,730 shares in issue and during the rights issue it will be offering shares at the rate of one share for every one share held at K7.83 per share.
Mpico Board Chairperson, Edith Jiya, said the firm has put in place both short term and long term strategies to ensure improved bottom line.
"We are confident of improved financial performance after the rights issue," Jiya said.
An independent research report presented by Tonderai Maneswa, an Equity Analyst from Imara, described Mpico shares as a good buy for existing shareholders as the company is geared to a brighter future after the rights issue.
Ministry of Finance Spokesperson Nations Msowoya said government is in talks with Mpico to vacate some of the buildings it is renting and also to pay money owed to Mpico in full.
(Visited 1 times, 1 visits today)
Latest posts by Vanessa Banda
(see all)