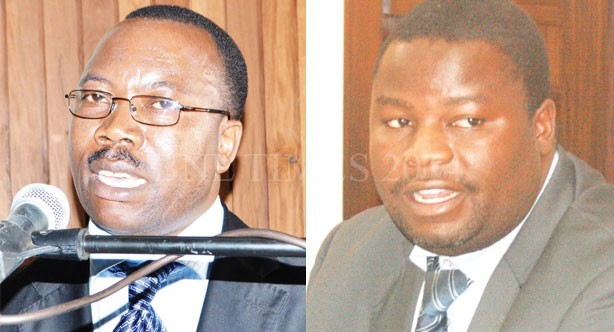 Malawi government, Parliament committee differ on rotten maize report
Malawi government, Parliament committee differ on rotten maize report
There are differences on the whereabouts of the report of the 30, 000 metric tons of maize that were rotten at the government's strategic grain reserves at Kanengo silos.
While government through the Ministry of Agriculture claims to have submitted the report to Parliament through the agriculture committee, chairperson for the committee Felix Jumbe says the committee does not have the report.
Ministry of agriculture spokesperson Sara Chowa claimed government had made the report public and subsequently submitted it to parliament through the agriculture committee.
"Throughout the year (2014), Government has been responding to the media openly on this matter and the full report was shared with the parliamentary committee on agriculture and also press releases were done in print media," claimed Chowa.
She said the ministry used all avenues accessible to share this information and believes many Malawians have information on the issue.
But chairperson of the Parliamentary Agriculture Committee Felix Jumbe said the committee does not have the report and was also looking forward to receiving and examining it.
"No report was delivered to Parliament. I do not have a copy of the report as at now," said Jumbe.
Information Minister Kondwani Nankhumwa was quoted recently by the local media that the rotten maize report was subject to cabinet scrutiny prior to be made public.
Parliament has been demanding for the report after a commission of inquiry was instituted to uncover the events that led to rotting of the maize.
About 30, 000 metric tons of maize got rotten in the grain silos at Kanengo in Lilongwe at a time when Malawians were languishing with hunger.
Latest posts by Vanessa Banda
(see all)