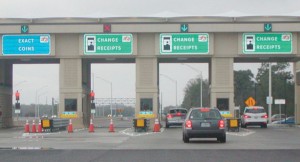 Malawi government plans tollgate fees on major roads
Motorists will soon start paying user fees as the Ministry of Transport and Public Works has plans at an advanced stage to introduce tollgates along some busy highways to boost revenue collection.
Once implemented, drivers on the roads with tollgates will be paying user fees to generate funds for exclusive use in the construction and maintenance of roads in the country.
Minister of Transport and Public Works, Francis Kasaila said in an interview that the ministry will soon prepare a paper which will be taken to cabinet for consideration before the project starts and that studies are already underway ahead of implementation.
He said a team will be sent to Zimbabwe for a study tour.
"Malawi is only one of few countries that do not have tollgates. Our neighbours have been able to boost revenue for road infrastructure through tollgates," said Kasaila.
He said for Malawi to construct more and be able to maintain existing roads, it needs enough resources and that tollgates and user fees are one of the means through which the country can generate such resources.
"We cannot remain behind while our neighbours are all making money through tollgates," said Kasaila.
He said the idea is getting support from several stakeholders including parliament and the civil society, and expressed optimism that the proposal will be endorsed in cabinet.
Initial plans to introduce tollgates did not see the light of the day as it was said then that Malawi's infrastructure would need a certain level of traffic which by then was said to be low, making the idea not economically viable.
The government currently collects fuel levy for road projects but this has not been sufficient enough to finance big projects which are largely supported by development partners.
(Visited 23 times, 23 visits today)
Latest posts by Vanessa Banda
(see all)