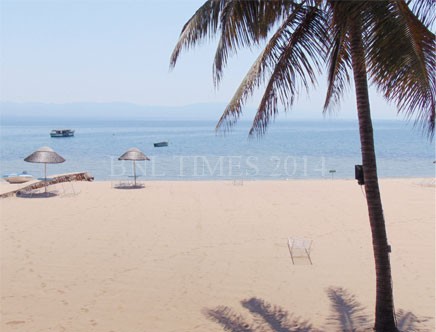 Malawi government pledges political will on Maclear hotel
Minister of Information and Tourism Kondwani Nankhumwa says the DPP-led government is committed to the construction of a five-star hotel resort at Cape Maclear in Monkey Bay and was currently working on finding an investor for the project.
Nankhumwa said in an interview that the project requires a lot of political will to succeed and alleged that it failed to start off in the past two years because the previous administration was reluctant to implement it because of elections.
"For the project to take off, people will have to be displaced in the area. It is for this reason that the previous administration was afraid that if people are moved, then they would not have voted for them during the last elections," claimed Nankhumwa.
He said, however, the current administration was ready to implement it because it was important for the development of tourism and the economy.
"The Cape Maclear area is very unique in a sense that it has more than 150 fish species that cannot be found anywhere else," said Nankhumwa.
He said the project is a brain child of late Bingu wa Mutharika and should have been completed by now if politics had not come into play.
According to the compendium of bankable projects released by the Ministry of Industry and Trade, the project seeks to construct a 100-room up-market lodge inclusive of timeshare units and villas.
There will also be a 150 room lavish hotel within Chembe Village, conference facilities, sporting complex, a champion golf course, quay, museum and an underground aquarium.
Other facilities will include water sports, a luxury glass bottom boat as well as a children's theme park and a partitioned 700 capacity seater hall facility.
The compendium also markets the project as an eco-tourism theme park within a protected area and touts the proposed project as being as a water-based destination that provides relaxation, business, and entertainment to guests and visitors alike while maximising profits.
Latest posts by Vanessa Banda
(see all)