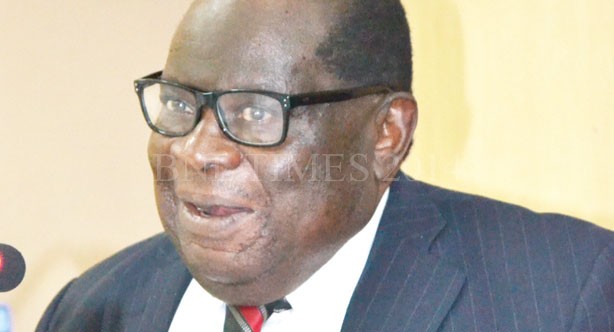 Malawi government puts foot down on Judiciary staff salaries
The government has put its foot down on the ongoing standoff where support staff in the judiciary is striking to force government to increase their salaries, saying it can only consider the Judges.
Minister of Finance and Economic Planning and Development, Goodall Gondwe, said this during a press briefing on Sunday that they may look at the Judges separately and have another discussion on their demands.
"We have done that before and we will see how it goes. We are not as unmindful that this thing will not do some harm to the economy; we will do the right thing but it has to be within the harmonisation," said Gondwe.
He said it is possible to score harmonisation as well as satisfying some of the legitimate concerns.
"We are a responsible government," he said.
But on the support staff Gondwe argued: "Why should support staff be any different from the support staff of the ministry here in the treasury or Ministry of Information?"
Gondwe said they have made adjustments based on the required budgeted wage bill of K163 billion and they cannot increase that figure.
"The budget cannot take the demand from the striking government workers like from the judiciary," he said.
Government spokesperson who is also the Minister of Information, Tourism and Culture, Kondwani Nankhumwa, said during the same meeting that they have been having discussions with the Judiciary for the past week.
"We can see that there is light at the end of the tunnel. We shared thoughts and they asked for time to consult on the matters that we discussed," he said.
Chairperson of working committee on terms and conditions of service of the judiciary Justice Lovemore Chikopa said the terms and conditions of service for judicial officers are determined by the National Assembly.
"Once determined they cannot be changed to the detriment of such officers without their consent," he said.
But Gondwe said indeed the law states that once determined by Parliament their salaries cannot be reduced without their consent.
"Tell me whether that law says they must get more than everybody else. It does not. It just says they must have some increments and that these should pass through the whole Parliament. We should go there and say we need to give the Judges these salaries," he said.
Latest posts by Vanessa Banda
(see all)