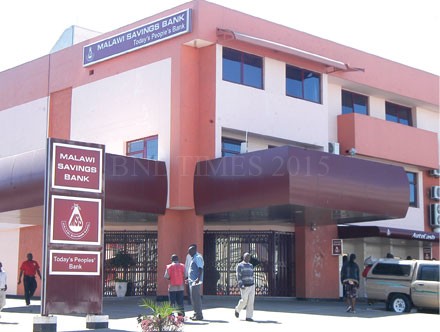 Malawi government spells out risks facing MSB
Malawi government spells out risks facing MSB
Finance Minister Goodall Gondwe has warned that any delays to sell government-owned Malawi Savings Bank (MSB) puts the bank at risk of being shut down by the Reserve Bank of Malawi's registrar of financial institutions due to the bank's inability to meet liquidity ratio requirements, among others.
Gondwe said this when he appeared before the Budget and Finance Committee of Parliament last week to explain the rationale of selling some shares in MSB and Indebank in a closed meeting before later holding a press briefing at Capital Hill.
The Parliamentary Committee is of the view that the sale should be postponed to give room to nation-wide consultations aimed at establishing whether majority Malawians are in support of the bank's sale or not.
But Gondwe said the matter should be left to people who understand what is going on behind the scenes.
"I don't think it's a question of soliciting information from Malawians. I think it's a question of making the right decision for Malawians because it is a technical matter that a few people that understand it should (handle)," said Gondwe during the press briefing.
He explained that the process to sale the bank was started about two years ago when a tender was issued but that the process was aborted by the then government which requested for more time from the registrar of financial institutions.
Meanwhile, the Public Private Partnership Commission (PPPC) announced recently that FDH bank was the only bidder interested to take over ownership of MSB. FDH has offered to acquire 75 percent of the bank for K4.9 billion but government says it has not yet decided on how many shared should be sold.
According to Gondwe, government wants a strategic partner to take over management of the bank for it to start operating efficiently.
Among the conditions of the sale, Gondwe said the strategic partner will be given the responsibility to recapitalize the bank, indicating the possibility of floating some shares.
Latest posts by Vanessa Banda
(see all)