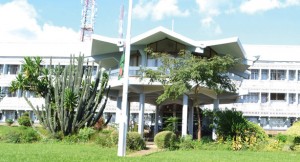 Malawi government starts providing info to credit bureaus
The Malawi government has started cooperating with credit reference bureau by providing them with information to help them in the mobilization of data for their credit reference services.
The Office of the President and Cabinet (OPC) has written all local councils and government entities to start cooperating with Credit Reference Bureaus (CRBs) in the country.
This follows recent remarks by President Peter Mutharika that credit reference bureaus are important in any economy to help address issues of loan defaults and multiple borrowing by some bank customers.
Reserve Bank of Malawi (RBM) spokesperson Mbane Ngwira said he was aware that government has written public entities directing them to start recognising the CRBs by furnishing them with the information.
"I know of the directive that came from the OPC to district councils to provide the credit reference bureaus with information," said Ngwira.
But he could not be drawn to comment on the central bank's stand as regards the use of the CRBs by the commercial banks which have not cooperated with the reference bureaus since the creation of the relevant legislation.
Malawi passed a Credit Reference Bureaus Act in 2010 to play a role of scrutinising and certifying individuals and companies before they are given loans from banks and other money lending institutions.
However, the CRBs have struggled to operate as banks and public institutions have not been cooperative in providing or seeking information from the CRBs operating in the country.
(Visited 36 times, 36 visits today)
Latest posts by Vanessa Banda
(see all)