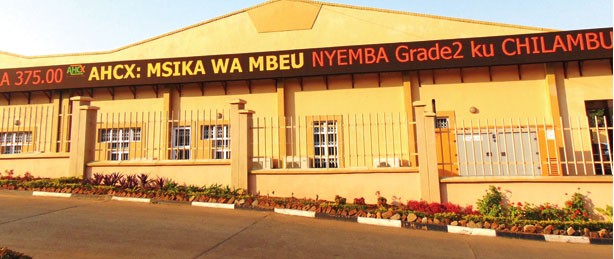 Malawi government supports commodity exchanges
Malawi government supports commodity exchanges
The ministries of trade and agriculture have joined hands to support the growth of commodity exchange business in the country with the aim of creating steady markets and a platform for price negotiation for both producers and buyers in the country.
Minister of Trade Joseph Mwanamvekha and Minister of Agriculture Allan Chiyembekeza disclosed this last week on arrival from Ethiopia and Rwanda where they went to acquire knowledge on commodity exchange operations.
Mwanamvekha said structured commodity exchange guided by a robust legal framework can be a game changer for the country's economy which, he said, is currently facing challenges in dealing with uncoordinated and informal buying and selling, volatile prices, poor information and high costs.
"Commodity exchanges can enhance predictability and reliability of both supply and quality of commodities for buyers while producers will be assured of good prices and uninterrupted flow of  market information that will enable them bargain for better prices," said Mwanamvekha.
On his part, Chiyembekeza said once farmers are provided with adequate information, they will be able to plan their farming better and eventually gain better prices.
"Good prices for farmers are the best way of feeding the geese that lay the eggs," said Chiyembekeza
The two ministers were accompanied to Rwanda and Ethiopia by officials from AHL Commodity Exchange who included chairperson Evans Matabwa and General Manger Davis Manyenje.
It is envisaged that after the visit, government will make an informed decision on appropriate policy support to the commodities exchange, expedite the enactment of appropriate regulations and laws to support development of formal market structures.
Latest posts by Vanessa Banda
(see all)