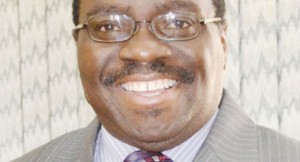 Malawi government taken by surprise on Chitipa-NE railway
Malawi government is reported to have been taken by surprise with a proposal from the China Railway Number 2 Engineering Group Limited to construct a railway line from Chitipa to Nsanje.
The company presented the proposal during the recently held Malawi Investment Forum in Lilongwe.
However, some government officials are reported to have expressed doubt at the project because it is not in line with government priorities in the transportation infrastructure.
Malawi Investment and Trade Centre (MITC) chief executive officer, Clement Kumbemba, confirmed that the investors took government by surprise with the project but said the project has been accepted as it has the potential to transform the country's transport sector.
"It is a massive project. I should say it surprised everyone because the project is not on the list of strategic projects in the transport sector. But we have included it in the report of the projects captured during the MIF," said Kumbemba.
The company is also doing a similar project in Ethiopia and plans to invest billions of dollars on the project in the country which could create thousands of jobs during construction.
Kumbemba said MITC will continue to engage the investor on the project to make sure that it comes into fruition.
"We've taken it to the higher level because we never had it envisioned. We already refer red them to relevant officials with whom they held discussions before they left," said Kumbemba.
Another company related to it, China Railways Number 3 Engineering Group Company Limited, has picked three projects which they intend to finance.
These include the Kamwamba Coal fired Power Station with a planned investment of US$600 million, railway construction and rehabilitation at a cost of US$250 million and an airport in Mangochi estimated at US$250 million.
Meanwhile, the MITC said the comprehensive report of the outcome of the Malawi Investment Forum is still not ready, saying the compilation process is still underway.
(Visited 380 times, 380 visits today)
Latest posts by Vanessa Banda
(see all)