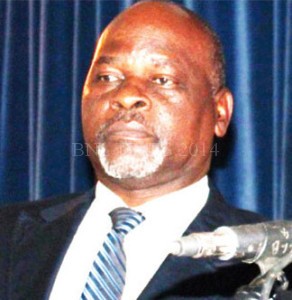 Malawi government tipped on jet fuel
Malawi government tipped on jet fuel
Mzuzu based entrepreneur Vuka Ngurube has tipped government on the possibility of Malawi venturing into production of jet fuel from tobacco seeds.
Speaking in an interview with The Daily Times on Wednesday Ngurube said Malawi should borrow a leaf from South Africa which has recently made an investment in a similar project.
Chief Executive Officer (CEO) for Tobacco Control Commi s s ion (TCC) Bruce Munthali has since welcomed the idea and has described it as achievable.
"Farms have been established in Limpopo Province of South Africa for the country to be able to grow tobacco seeds and produce enough jet fuel which is a turning point for farmers," said Ngurube.
He said it is very simple for Malawi to adopt the concept because the weather of the two countries is similar.
In his remarks, Munthali said there is need for the country to be creative and innovative to transform the economic status of farmers in the country.
"Of course we are already moving towards that as a country. We would like to find other alternatives for tobacco because apart from the jet fuel we can also use tobacco as medication for treating Ebola. At the same time, we can also extract nicotine from tobacco leaf to make pesticides," said Munthali.
He said the tobacco stems can also be used to generate electricity adding that some investors from India already expressed interest to invest in that area.
Munthali said the production of jet fuel and other alternatives are quite achievable in Malawi since they can be factored in the tobacco value chain. He said all the other alternatives of tobacco are also relevant in the country.
Minister of Agriculture Irrigation and Water Development Allan Chiyembekeza has also welcomed the idea.
"It is a brilliant idea but he can come to the ministry to present the concept. We can analyse it and see how best we can handle it. I cannot just make my own conclusions on the matter," said Chiyembeza.
Latest posts by Vanessa Banda
(see all)