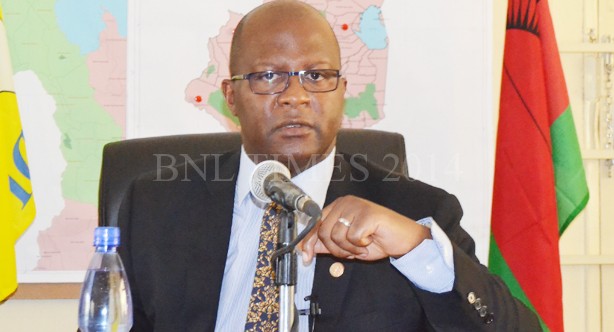 Malawi government to investigate Kapito claims on Escom machines
The government says it will investigate claims by Consumers Association of Malawi (Cama) Executive Director John Kapito that Escom might have bought faulty machines for its Kapichira II Hydroelectric Power Station.
Energy Minister Atupele Muluzi told reporters on Sunday after touring the power station, that Capital Hill is committed to getting to the bottom of the matter.
Media reports last week quoted Kapito as claiming that Escom might have bought faulty machines for the project.
Escom last week announced that it would consecutively shut down the two machines at Kapichira II barely nine months after commissioning them to iron out some defects on the machines.
Escom is carrying out repair works on the machines from October 11 to 27.
During the tour, Muluzi asked Escom to ensure that it spares hospitals in its load shedding exercise.
"Please make sure that our hospitals such as Queen Elizabeth Central Hospital and Kamuzu Central Hospital are not affected by the load shedding," said Muluzi.
Kapichira Power Station Manager William Liabunya said the engineers have gained a day on their scheduled plan and could finish the repair works earlier than planned.
"We are through working on the first machine and we are now working on the second one," said Liabunya.
He said Escom is taking advantage of the warranty period to iron out all the defects on the machines before the contractors, China Gezuba, leave the scene.
Latest posts by Vanessa Banda
(see all)