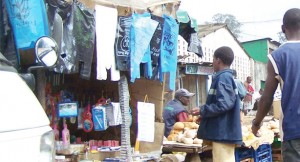 Malawi government to lose revenue through plastic ban
Malawi government is likely to lose about 10 to 15 percent annually in revenue from thin plastic paper sales if it maintains the ban imposed on manufacturers.
Plastic Manufacturers Association of Malawi (PMAM) said the government collects about K10 billion annually in revenue from thin plastic paper.
PMAM also said apart from losing the revenue, over 5,000 employees are likely to lose their jobs from the 17 local plastic manufacturing companies. Manufacturers were asked to comply with the provisions of the environmental management regulations, which prohibit the importation, manufacturering, trade and commercial distribution of plastics, plastic bags, and plastic sheet made of plastic film for use within the country, with a wall thickness of less than 60 micrometres.
Abdul Wahab Jagot said if the manufacturers are to go by what the government is saying, it means 5,000 employees will be laid off.
"The cost of producing the 60 micrometre paper is too high and we cannot maintain the current work force. This will not only affect the workers, but the government as well, as it is likely to lose K10 billion in revenue which we pay annually," he said.
Jagot said the ban should also not be selective but be across the board.
He wonders why government is not extending the ban to food packaging plastic papers.
"This whole issue needs to be discussed with a sober mind. The ban should not be selective. Why is ban not affecting plastic papers for bread, milk, meat and other food stuffs? Will these not affect the environment?" questioned Jagot, adding that goods imported into the country especially hardware items are packed in thin plastics.
Other members of the group also noted that regionally, there is no ban on thin micron plastics.
They said in other countries within the region the minimum is between 25 micron to 27 micron.
"We are surprised that Malawi is implementing a 60 micron minimum whereas within the region, the micron used is around 27 micron. By adapting to the 60 micron, there will be a huge wastage of investment.
"Most of the companies invested heavily in the thin plastics machinery, these machines cannot be adjusted to do the current job. As manufacturers we also invested in plastic paper recycling plants. What will happen to all these?" asked the members.
The group also fears that the increase in the micron will lead to an influx of plastic paper imports from neighbouring countries.
(Visited 36 times, 5 visits today)
Latest posts by Vanessa Banda
(see all)