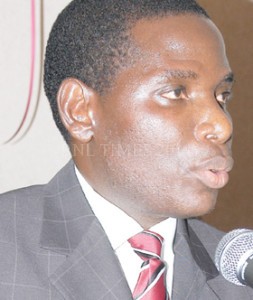 Malawi Government Plans To Set Up A 'Doing Business Committee'
The Malawi Government has said it will set up a steering committee on Doing Business in order to fast track and monitor improvements of the business environment.
Minister of Industry and Trade, Joseph Mwanamvekha said the government is still targeting top 100 and will be setting up a committee to stir the process and monitor progress of reforms.
This follows the recent report by the World Bank on Doing Business Index, which has ranked Malawi on position 164 from 171.
"Government will soon establish a steering committee on the Doing Business as you know our ranking has improved in the recent World Bank report but our target remains to be in the top 100," said Mwanamvekha.
However, Mwanamvekha could not expound on the composition of the committee and how it will be impacting on the reforms implementation.
The country has done a number of reforms that are aimed at easing the business environment but most of the reforms have not been implemented to effectively impact on the environment.
The World Bank Country representative, Laura Kullenberg urged the country to fast track implementation of policy reforms and laws on the business environment.
"Malawi has been working on a number of reforms which could have significantly improved the Doing Business environment but most of them have not been fully implemented," said Kullenberg.
In 2012, Malawi carried out about 15 reforms that aimed at easing the environment and recently a One Stop Service Centre at Malawi Investment and Trade Centre (MITC) was established to shorten the period of registering a business approval of investment among others.
However, the World Bank looks at the private sector perception on the environment they operate in other than the reforms the government does.
Latest posts by Vanessa Banda
(see all)