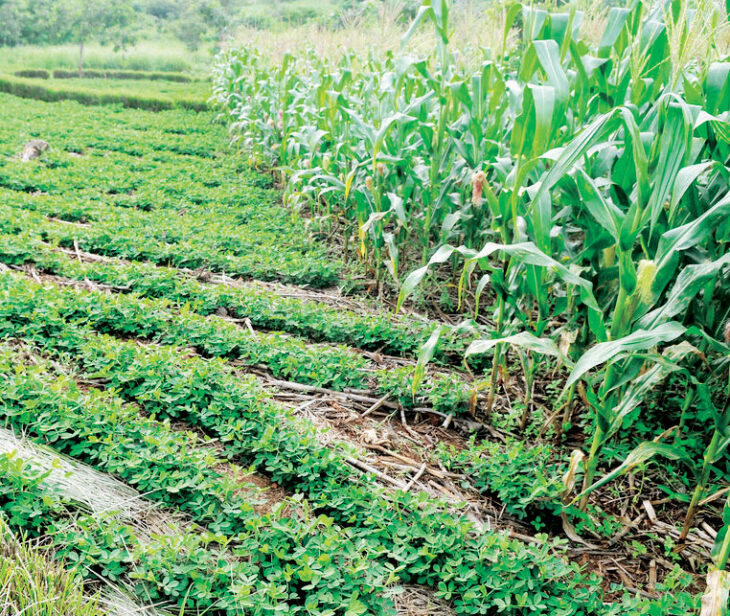 Malawi growth estimate among Africa's lowest – The Times Group
Malawi is among 10 African countries with the least gross domestic product (GDP) growth estimate for 2023, data from Business Insider Africa show.
Estimated at 1.7 percent, Malawi's GDP growth estimate for this year is, however, below Lesotho (2.1 percent) and Morocco (2.4 percent).
But it is above that of Angola (1.3 percent), Tunisia (1.3 percent), Ghana (1.2 percent), Central African Republic (1.0 percent), South Africa (0.9 percent), São Tomé and Príncipe (0.5 percent), and Equatorial Guinea (-6.2 percent).
Top 10 African countries with highest GDP growth estimates are Mozambique (7.0 percent), Democratic Republic of Congo (6.7 percent), Côte d'Ivoire (6.2 percent), Rwanda (6.2 percent), Ethiopia (6.1 percent), Guinea (5.1 percent), The Gambia (5.6 percent), Benin (5.5 percent), Togo (5.4 percent) and Tanzania (5.2 percent).
In its commentary, the Business Insider Africa says as Malawi and other African countries navigate their economic terrain, leveraging insights from GDP estimates will be critical in crafting a sustainable and inclusive future.
"These projections are particularly essential for African countries since they provide insight into the continent's overall development trajectory, growth potential and economic health.
"As long as central banks maintain their restrictive stance, inflation will continue to decline under the IMF's baseline scenario. The worldwide real GDP per capita loss that often happens during a global recession is not included in the baseline scenario," reads the write-up.
Recent Reserve Bank (RBM) of Malawi figures, however, point to a possible rebound in Malawi economy's growth in real Gross Domestic Product (GDP) terms to 3.8 percent in 2024.
Among other factors, the central bank is premising its projection on a Extended Credit Facility (ECF) programme deal between Malawi and the International Monetary Fund (IMF).
The local economy has largely been volatile and faced with myriad challenges. Malawi has been affected by a series of shocks—both natural and exogenous—including an outbreak of cholera and Cyclone Freddy lately.
These, and other catastrophes, caused significant loss of life and damage to infrastructure, thereby weakening growth prospects.
For instance, the World Bank projected that Malawi GDP would grow by 1.4 percent in 2023 before picking up to 2.4 percent in 2024.
The African Development Bank expects Malawi's real GDP growth of 2.0 percent in 2023 and 3.5 percent in 2024.
The IMF predicted a 2.4 percent GDP growth for Malawi in 2023, as economic growth is set to slow in sub-Saharan Africa.
The IMF's 2023 growth projection for Malawi is way higher than the 1.6 percent revised GDP growth estimate by the government in the aftermath of Cyclone Freddy from the earlier projected 2.7 percent.
The Economic Intelligence Unit, a research division of the Economist Group, also lowered Malawi's GDP growth estimate to 0.7 percent in 2023.
And in its recent Monetary Policy Committee report, the central bank conceded that the domestic economic recovery had been disrupted by cyclone Freddy, resulting in a modest growth estimate of 1.9 percent in 2023, down from an earlier projection of 2.7 percent.
Downside risks to the growth prospects still dominate due to persistent foreign exchange challenges and a high inflationary environment.
However, the central bank says the resumption of the IMF-supported ECF programme is expected to unlock foreign exchange inflows, which will, in turn, support the importation of raw materials and promote economic activity.
"Therefore, real GDP growth is projected to strengthen to 3.8 percent in 2024," reads the RBM report.
In a recent interview, local economist from Malawi University of Business and Applied Sciences Betchani Tchereni said while the outlook remained mixed, an ECF programme would cushion the country from some of the shocks it has endured.
Let us know what you think of this article and remember to add us on our facebook and follow us on our twitter. Come back daily for more Malawi business news.
Quick Links: Download Business eBooks | Ten Signs You Are An Entrepreneur | What is a Managing Director?
Latest posts by Vanessa Banda
(see all)