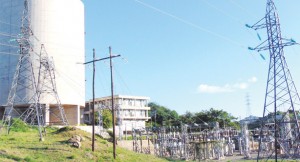 Malawi imports power | The Times Group
Malawi has started importing power from Mozambique as part of efforts to mitigate the power deficit that has seen Electricity Supply Corporation of Malawi (Escom) rationing power to its customers.
Malawi is currently experiencing a power deficit of 115 megawatts caused by reduced water levels in Lake Malawi and subsequent low flows in the Shire River where the country taps power for hydro-electric power generation.
Minister of Energy, Natural Resources and Mining, Bright Msaka, told Parliament last week that Malawi started importing power from Mozambique in January this year.
The Minister said so far, the country is importing eight megawatts which is coming into the country through the Mandimba, Makanjira route.
Msaka could, however, not disclose how much the country is paying for the imported power.
He also disclosed that Malawi plans to import at least 10 megawatts of power from Zambia through Chipata.
The development comes at a time when studies continue on the much anticipated Malawi-Mozambique interconnector. Currently, a fresh study is underway, assessing the environmental and social impact as well as viability of the interconnection agreement.
The project to interconnect Mozambique and Malawi involves the construction of a 400 kilovolt power transmission line stretching over 210 kilometres, from the Matambo substation in Tete to Phombeya in Balaka.
The interconnection, which should be completed by 2020, is seen as a solution to the prevailing energy supply woes in the country.
Through the project, the two countries agreed to take advantage of the Southern Africa Power Pool, a body established to co-ordinate matters of regional power integration under the Southern African Development Community, by interconnecting their power systems for shared energy resources.
(Visited 7 times, 7 visits today)
Latest posts by Vanessa Banda
(see all)