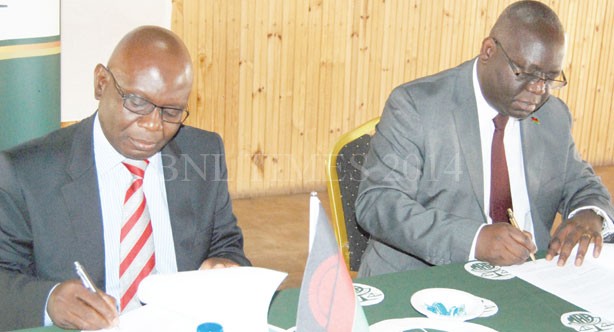 Malawi in more business reforms
Malawi in more business reforms
The Roads Fund Administration (RFA) on Friday handed over the responsibility of collecting international transit fees at Mwanza Border to the Malawi Revenue Authority (MRA) as one way of streamlining the number of institutions operating at the border.
RFA Chief Executive Officer Stewart Malata said the development is in compliance with the government directive on administrative reforms on doing business.
He said capital hill in 2009 started carrying out regulatory and institutional reforms aimed at enhancing ease of doing business in order to transform Malawi into a destination conducive for private investment.
" One of the reforms required that the number of public institutions operating at the borders should be streamlined and rationalised to utmost five at each border," said Malata.
He said the reduction of operators followed an obsevation that the high number of operators at the border was delaying the processing of imports and exports in the country.
"When the directive was made, RFA had to decide who would be the preferred institution for such a responsibility. It was very apparent to us that MRA was a natural choice because of its presence in all the borders, its well known revenue collection capacity and the Asycyuda platform gave them a competitive advantage over others," said Malata.
MRA Commissioner General Ralph Kamoto said the new arrangement will boost revenue collection by the authority.
He added that the move would minimise delays by transporters at the borders.
Latest posts by Vanessa Banda
(see all)