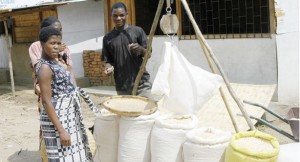 Malawi included in aflatoxin drive
Comesa is spearheading the development of a framework that will help its member states reduce costs associated with multiple testing for aflatoxin contamination on the maize commodity in the export and import trade.
The targeted laboratories include two in Malawi, four in Kenya and one each in Rwanda Uganda, Zambia, Zimbabwe and the Democratic Republic of Congo. Currently, no mutual recognition of technical standards and equivalence of food safety systems exist of staple foods crossing borders and this continues to be an impediment to intra-Comesa trade.
The Mutual Recognition Framework will support a network of specialized laboratories in the Member States with competence in aflatoxin analysis and certification. The initiative will involve conduct training on sampling and testing for aflatoxin grain traders associations, millers and processors.
Are port indicates that staple foods crossing borders in Comesa states are subjected to conformity assessment procedures and protocols in both the exporting and the importing countries which increases the cost of trading and in some cases hinders it.
"Without mutual recognition of technical standards and equivalence of food control systems, underpinned by mutually greed standard operating procedures (SOPs) for traders and inspectors, multiple inspections and testing in the exporting and importing countries persist and continue to cause an unpredictable regulatory environment that comes at a high cost to traders," says the report
Latest posts by Vanessa Banda
(see all)