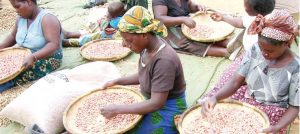 Malawi Investment Forum courts millions
THE second Malawi Investment Forum (MIF) held last year courted deals worth $26 million targeting export of various commodities. Since 2015, Malawi has been conducting investment forums to attract both foreign and local investments into the country.
A report on the 2016 MIF released jointly by Ministry of Industry, Trade and Tourism and Malawi Investment and Trade Centre (MITC), indicates that 20 percent of the deals have been successfully delivered.
The deals include export of 1,000 metric tonnes of brown sugar per month to Commodity for Africa Limited of Zimbabwe, 400 metric tonnes of low protein cotton seed cake, 10,000 litres of crude oil and 2,000 metric tonnes of sunflower to Banwax Pvt Limited, Zimbabwe.
The report further said consolidated processing industries, received orders for timber and wood products from Mota Engil Limited.
The Agricultural Development and Marketing Corporation (Admarc) also received export orders of 5,000 metric tonnes of soya, 8,000 metric tonnes of cotton lint,  5,000 metric tonnes of ground nuts, 5,000 metric tonnes of  beans and 2,000 metric tonnes of sunflower from Chinese, Botswana and Indian buyers. "Presently, 20 percent of the total orders amounting to $5.2 million have been realised.
It is envisaged that more orders would be fulfilled in 2017. Some of the suppliers that are involved include Illovo Sugar Malawi Limited, Admarc, AHCX, Rab Processors Limited, Export Trading Group and Consolidated Processing," the report reads.
The second MIF was attended by 670 private sector delegates from 30 countries of whom 409 were local and 261 were foreign.  Continents represented during the forum were Africa, Asia, North America, Europe and Australia.
"The diversity of representation from all over the world indicates that Malawi is now recognised as a possible destination for doing business.
This alone has profiled Malawi highly and thus justifies the importance of the MIF brand. "Not only were local hotels and lodges full, but local restaurants, taxis, national parks and Lake Malawi, among others were patronised by the foreigners who visited Malawi during this event, and a substantial number of local businesses benefited from this inflow," the report said.
The notable foreign exhibitors included Rolls Royce Limited, Engen South Africa, GIBB South Africa, Group Five, Green Heart of United Kingdom and 4 Indian companies namely Ahmed Raza Foods Industries, Forlink Ventures Private Limited, Surat, Gujarat, India, TRSR FZE and Anaya Overseas.
(Visited 53 times, 53 visits today)
Latest posts by Vanessa Banda
(see all)