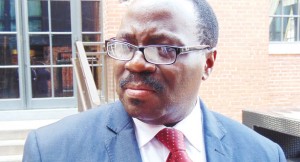 Malawi Investment Trade Centre says no room for projects below $0.5m
Malawi Investment Trade Centre (MITC) says local investors interested to attend the first ever Malawi Investment Forum (MIF) must submit bankable projects whose value is not less than US$500,000.
MITC is coordinating the investment forum, which will be held at Bingu International Conference Centre from June 29 to 30.
MITC Chief Executive Officer Clement Kumbemba said the forum is intended to be a national and annual event in Malawi that will bring foreign investors, local investors, heads of public institutions and development partners together to collectively discuss the business environment in Malawi and to identify prospective investment areas of interest.
He said, therefore, MITC is calling for companies, individuals and businesses to submit their bankable projects of not less than $500,000 capital in the selected sectors.
"There are specific investment opportunities in seven sectors of mining, agriculture and agro-processing, energy, infrastructure (transport, telecommunications and ICT), tourism and financial services, besides the investment projects contained in the Malawi Investment projects compendium document will be packaged and marketed at the forum," he said.
Kumbemba said the 2015 investment forum will be the largest and one of the most important forums in Malawi.
He said a total of 300 decision makers from all over the world including the BRICS (Brazil, Russia, India, China and South Africa), United Kingdom, USA, Belgium, Italy, and other African, European and Asian countries will attend.
The MIF 2015 is aimed at showcasing investment and trade opportunities in Malawi, promoting specific investment opportunities to both domestic and foreign investors.
The forum is also expected to expose participants to a wide range of investment opportunities, which will be deliberately packaged for the event.
Former Ecama Executive Director Nelson Mkandawire said in an interview that the $500,000 minimum project capital is not discriminatory as the government might be looking for companies or businesses that are already in the system, so that they are incorporated in the National Export Strategy (NES).
He said not everybody can export, hence MITC is making their target properly.
"This is a big event and it can not be done just for the sake of it but rather it should succeed. The capital target is deliberate so that only those with capacity can participate," he said.
Mkandawire said there is a need to have an objective that national entities strive over foreign entities.
Latest posts by Vanessa Banda
(see all)