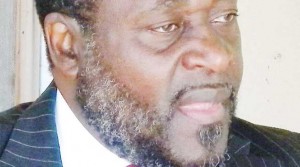 Malawi joins world to mark Competition Day
The Competition and Fair Trading Commission (CFTC) is today leading the nation in commemorating this year's World Competition Day, an annual event that falls on December 5.
To observe the day, the commission will hold a consumer parade from College of Medicine in Blantyre to Chichiri Trade Fair Grounds and activities include traditional dances from Chichiri Prison Troupe, poetry and drama.
Minister of Industry, Trade and Tourism, Henry Mussa, is expected to preside over the event.
A statement from CFTC, signed by its Executive Director Charlotte Wezi-Malando, indicates that activities to mark the day will revolve around the theme, 'Fight Bid Rigging in Public Procurement, Grow the Economy.'
Bid rigging involves a group of firms that conspire to raise prices or pre-designate bid winners with the aim of maximising their own profits and CFTC said the theme has been chosen to acknowledge the important role that efficient public procurement systems can play in fostering social and economic development.
"Studies have shown that about 40 percent of the government's annual budget is spent on public procurement of goods and services that are used to deliver public services to the citizenry. Studies have further shown that improvement in public procurement systems can help the Malawi Government save about $24 million per year.
"Therefore, the commission reckons that an agenda to detect, report, mitigate and fight bid rigging would save a lot of money for the country's development," the statement says.
Further, CFTC says it will investigate all complaints of suspected bid rigging in the market and impose appropriate sanctions to offenders in line with provisions of the Competition and Fair Trading Act.
"We are appealing to all government ministries, departments and agencies, the private sector, consumers, non-governmental Organisations, international institutions and the general public to join hands in commemorating the 2017 World Competition Day,".
Commemoration of World Competition Day dates back to December 5 1980 when the United Nations adopted the international standard for competition laws called the Set of Multilaterally Agreed Equitable Principles and Rules for the Control of Restrictive Business Practices.
(Visited 15 times, 15 visits today)
Latest posts by Vanessa Banda
(see all)