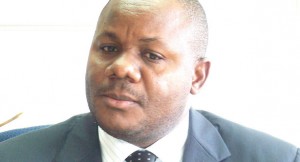 Malawi Kwacha depreciation back
The Malawi kwacha depreciated against the United States dollar Wednesday and on Tuesday following a few weeks of positives during which it stabilised and even appreciated against all key international currencies.
The kwacha on Tuesday lost ground to the US dollar when it moved from K552.91 to K556 before falling further to around K562 Wednesday.
A Reserve Bank of Malawi (RBM) report on financial market for Tuesday, October 27, 2015 has since confirmed that the kwacha depreciated against the US dollar and the euro.
The report also indicates that the country's gross official reserves declined during the week ending October 23, 2015 to US$666.36 million or 3.19 months of imports from US$668.45 million or 3.20 months of import cover as on October 16, 2015.
Bankers Association of Malawi (Bam) president, Misheck Esau, said recently that the reserves the country is sitting on are enough to hold the kwacha.
He said a further depreciation would be a surprise.
He, however, urged monetary authorities to continue watching developments on the market and make necessary adjustments in accordance with the situation.
(Visited 67 times, 67 visits today)
Latest posts by Vanessa Banda
(see all)