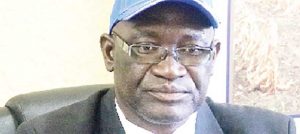 Malawi looks to Namibia to boost agriculture
There are high prospects that Malawi and Namibia will establish policies that will allow agriculture exchange programmes between the two countries.
The revelations were made during a week-long visit the Namibia National Farmers Union (NNFU) paid to Malawi recently.
The team was in the country to appreciate various schemes being implemented in the country.
NNFU president, Jason Emvula, said that the two countries can work together to boost agriculture sector's contribution to their national economies.
He highlighted that Malawi can complement Namibia's sector by providing seeds and the needed expertise while Namibia can supply Malawi with livestock.
"What we want is to learn how to produce different crops through irrigation. You know that Namibia is a very dry country and there are parts of the country where we are implementing irrigation projects," Emvula said.
He said, in return, Malawi can learn how to breed cattle for both domestic and commercial purposes.
"We also have seen that Malawi has a small beef market which we can easily help grow by bringing some of the breeds that are common in our country," Emvula added.
Farmers Union of Malawi President, Alfred Kapichira- Banda, said the two countries can easily complement each other.
"Only a few players are supplying meat against the huge demand that is there. Working with our friends from Namibia can easily reverse the current market trends," Banda said.
(Visited 18 times, 18 visits today)
Latest posts by Vanessa Banda
(see all)