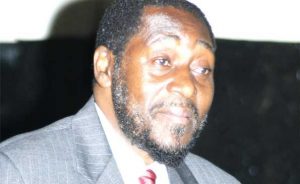 Malawi market trade incentives to Japan investors
Minister of Industry, Trade and Tourism, Henry Mussa, dangled some of Malawi's trade incentives to Japanese investors in a bid to woo them to invest in the country.
Mussa shared the incentives with potential investors during the second Africa- Japan business forum held in Japan recently.
Among the incentives, Mussa, said following the public reforms, Malawi has put in place incentives such as tax holidays and investment allowances.
"Malawi is implementing various reforms with a view to facilitating the ease of doing business. It is our desire that in the next round of assessment we will be in the top 100. Investment licences can now be obtained within five working days, border agencies have been reduced from 13 to five in order to facilitate trade, and the Land Act was promulgated to allow the state to easily redistribute land to would be investors.
"Malawi guarantees equal participation of businesses in qualifying areas. Further, Malawi is a free market economy and foreign investors are allowed to repatriate 100 percent of profits and dividends. The policy also allows 100 percent ownership of private investment unless stipulated. However, joint venture with locals is encouraged for employment purposes," Mussa said.
He further urged the investors to invest and do meaningful business in Africa.
"Africa is grappling on how they can develop their economies with a view to uplifting the lives of their people. Poverty and underdevelopment are key issues that have to be addressed.
"Everyone knows that the beauty of Japanese investments is credible and sustainable, and is basically inclusive rather than extractive. These qualities make Japan desirable for us," he said.
Mussa also said the deliberate policy in Africa encourages member states to invest in innovation and technology capabilities in order to expand the manufacturing base.
"We need you to invest in developing our innovation and technology capabilities for the reason that we ourselves do not have the financial muscle and have limited capability. We would like Japanese companies to take over the investment portfolio in Africa and develop the region into a formidable economic arena that will be the model of the entire globe," he said.
(Visited 39 times, 1 visits today)
Latest posts by Vanessa Banda
(see all)