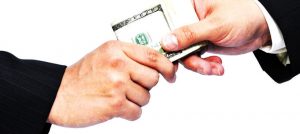 'Malawi meeting policy indicators' | The Times Group
A latest Millennium Challenge Corporation (MCC) scorecard, which analyses individual countries' policy indicators, has shown that Malawi is meeting the minimum requirements, raising hopes that the country may be awarded a second compact once the current $350.7 million energy compact comes to an end next year.
The report shows Malawi passed 20 indicators overall, including those on control of corruption and democratic rights.
The scorecard measures policy performance in the areas of economic freedom, investing in people, and ruling justly, and is produced for all low and lower-middle income countries.
The indicators are developed by independent third-party sources and provide an objective basis for comparison of the policy performance of all candidate countries.
MCC's board of directors uses scorecard performance as one consideration in its decision-making when selecting country partners at its annual country selection meeting each December.
In a statement released Monday, the US Embassy in Malawi says while Malawi's MCC compact remains largely on track to complete all major works prior to compact completion in September 2018, the sustainability of MCC investments will require the continued commitment of the Government of Malawi and project partners to achieve power sector reform goals.
The goals, according to the US Embassy, include an electricity tariff and a policy environment that allows power institutions to cover the cost of producing electricity, expand and maintain the electricity grid, and encourage private sector investment in power generation.
MCC Country Representative for Malawi, Molly Glen, said recently that Malawi's fate of getting another compact would depend on the outcome of an assessment meeting to be held in December.
(Visited 5 times, 5 visits today)
Latest posts by Vanessa Banda
(see all)