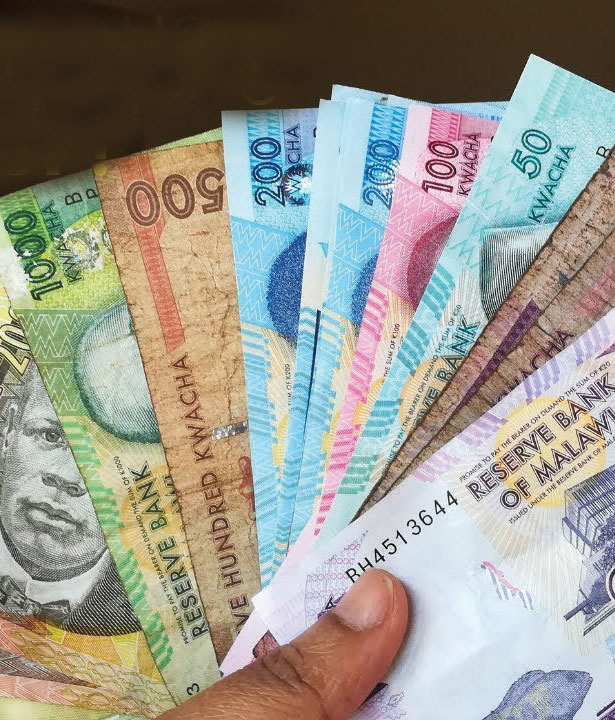 Malawi needs more trade, investment, not loans masked as aid
They came and are now back to their base in Washington DC after rating as "mixed" Malawi's performance in the first review of the International Monetary Fund (IMF) Staff Monitored Programme with Executive Board Involvement.
In a statement summing up the mission to Malawi from May 16 to 22, IMF Mission chief Mika Saito said there were implementation challenges that largely resulted from delayed rollout of the macroeconomic adjustment programme, making it "difficult to reverse the course on government spending and, in turn, money growth and foreign exchange reserves accumulation". Excessive spending, mostly using borrowed resources, is also a major impediment to achieving the targets.
Plainly put, the assessment means that Malawi missed or failed to meet the targets set, but has committed to address the shortfalls. But diplomats being who they are, they tell you to "go to hell" in a manner that would make you even ask for directions.
Performance under the Staff Monitored Programme with Executive Board Involvement is critical if a country is to qualify for the fund's Extended Credit Facility (ECF) which some economists say is as a more reliable arrangement that provides assistance to countries in distress or with balance of payment problems.
In my September 15 2022 entry on steps towards clinching the IMF deal, I did stress that Malawi's destiny lies in its own hands as the IMF may help in efforts towards realigning the economy, but it is not an end in itself. The IMF package is a mere painkiller, not a solution. There is need for action, especially at policy implementation level, walking the talk as they say.
Without being harsh to the local authorities, I must say the performance was expected due to the operating environment, especially the delayed adoption of the macroeconomic adjustment.
Times are hard, especially for Africa's debt-laden countries. Not long ago, we learnt about the struggles Ghana, previously regarded a model in economic performance, is facing and now seeking a $3 billion bail-out from the IMF to help restructure its economy. Like in our case, the IMF advised Ghana to restructure its debt. However, what I have liked about Ghana's efforts towards recovery is the outright admission that the IMF package will only help ease the pain, but the lasting pathway to recovery lies in using the package to stimulate economic growth and breathe life into the private sector. Here, we are so addicted more to consumption as opposed to production.
From Structural Adjustment Policies through Enhanced Structural Adjustment Policy to Poverty Reduction and Growth Facility as well as ECF, Malawi has had programmes with the IMF since independence from Britain in 1964. She joined in 1965.
With time, I have come to accept that the IMF policies tend to do more harm, but poor countries such as Malawi strive to be "associated" with the IMF for the sake of perceptions as the programme is widely known for its "signalling effect" of triggering direct budget support. But in recent years, the programme's effect has been fading due to Malawi's 'confidence deficit' in the eyes of development partners as well as legacy issues in the aftermath of Cashgate, the plunder of public resources at Capital Hill exposed in September 2013.
IMF packages, which are basically loans, are not colossal and their impact on beneficiary economies has been mixed as in some cases, the prescription has tended to worsen the condition while in few other cases it has worked. But still, despite the fact that the IMF contribution are on the lower side to make meaningful impact, missing out on the same will still have dire consequences on the bleeding economy.
The outlook of having the ECF deal in the near future looks hazy. Malawi Government may be forced to opt for expensive loans which may not be a good path to take.
Countries in financial distress such as Malawi face a period of austerity whether or not they are under an IMF programme. But what is key is living within means by cutting down on luxuries. Mid last year, the Malawi Government announced austerity measures, but it is back to business as usual even before any semblance of stability or recovery has been achieved.
For meaningful recovery, Malawi needs to stimulate the business environment to improve competitiveness and attract foreign direct investment. Until Malawi starts manufacturing on a bigger scale and for exports to generate foreign exchange, the IMF will continue calling the shots.
It is ironic that the IMF mission has ended at a time the country is hosting an investment forum in Johannesburg, South Africa from yesterday to today.
Trade and investment, not aid, is what this country needs to develop. It is my prayer that this time around, the investment forum will go beyond presentation of "a compendium of bankable projects" and attract real investors instead.
Let us know what you think of this article and remember to add us on our facebook and follow us on our twitter. Come back daily for more Malawi business news.
Quick Links: Download Business eBooks | Ten Signs You Are An Entrepreneur | What is a Managing Director?
Latest posts by Vanessa Banda
(see all)