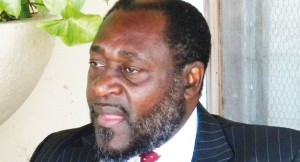 'Malawi not creating jobs'
Amid a revelation from the International Labour Organisation (ILO) of continued deterioration of jobs on the global market, a local economic analyst fears that Malawi is not doing much to create enough jobs to absorb new entrants into the labour market.
Communications Workers Union (Cowuma) deputy General Secretary, Hamilton Deleza, says despite the elevation of the Ministry of Labour into a priority ministry by the current regime, there are still no concrete plans of how the country will achieve meaningful job growth.
In its latest world labour market forecast, ILO says a slowdown in economic growth means more jobs will be lost this year with young people again bearing the brunt of the financial crisis and its aftermath.
ILO director general Guy Ryder said more than 61 million jobs have been lost since the start of the global crisis in 2008 and that projections show that unemployment will continue to rise until the end of the decade.
He further observed that the jobs crisis is far from over, therefore, leaving no room for complacency.
The National Statistical Office (NSO), in its first ever labour market survey report for the country released in 2014, estimated formal unemployment to have been at 21 percent in the country by 2013.
Deleza says he does not see the figures going down unless there are clear plans and strategies are laid down on how Malawi can achieve job growth within a specific period, including what investments will be put in place to attain the desired growth.
"In general, the unemployment levels remain high and we are still where we were two years ago," he said.
But the Malawi government is optimistic that its community colleges programme will spur job creation through the impartation of vocational skills.
The programme is one of the government's strategies to address rampant youth unemployment which, according to statistics sourced ILO, now stands at 18.9 percent.
Minister of Labour Henry Mussa says the community colleges will offer skills tailored to suit economic activities in a particular area
(Visited 1 times, 1 visits today)
Latest posts by Vanessa Banda
(see all)