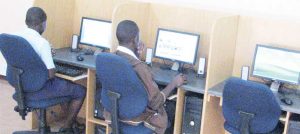 Malawi ranks low on global ICT index
Malawi has ranked poorly on the ICT Global Index 2016 launched during the World Telecommunication/ICT Indicators Symposium in Gaborone, Botswana.
The country is ranked 168 out of 175 countries that were captured in the report, which features key ICT data and benchmarking tools to measure the information society and ICT Development Index (IDI).
Malawi is ahead of countries such as Ethiopia, Democratic Republic of Congo (DRC), South Sudan, Burundi and, Niger, among others on the rankings.
The report presents 2015 prices for ICT services for about 160 countries and provides a detailed analysis of mobile-cellular, fixed-broadband and mobile-broadband prices over the period 2008-2015. It also includes a chapter that looks into the current status of mobile adoption, focusing on those who do not own or use a mobile phone yet and their main barriers to mobile-phone adoption.
The report also provides evidence that despite the rapid spread and evolution of the Internet, socio-economic factors and analogue skills remain important determinants for benefitting from the opportunities of the Internet.
However, Ictam president Wisely Phiri in an interview on Tuesday attributed Malawi's poor display to poor access and connectivity, use of ICT and lack of skills development in both schools and colleges.
"This is not strange because not many people are connected to ICT due to poor infrastructure and power outages, the country is facing. Even in schools and colleges, computers are a challenge," Phiri said.
He urged government to provide adequate power in form of solar energy in rural areas apart from incentivising ICT providers so they invest in both in rural and urban areas.
The IDI 2016 report further captures the level of ICT developments in 175 economies worldwide and compares progress since the year 2014. The report assesses IDI findings at the regional level and highlights top performing countries and those that have most dynamically improved their rank since 2014.
Participants also debated and addressed a wide range of topical issues including measuring digital inclusion and data literacy, bundled services and the Internet of Things (IoT), and indicators for disaster risk reduction.
"Botswana has made huge strides in using ICT in its development agenda," said Onkokame Mokaila, Minister of Transport and Communications of Botswana. "This is largely due to its massive investment in infrastructure, information systems and human capacity. Botswana is of the view that this investment in world class ICT infrastructure is not a luxury but a development imperative."
(Visited 23 times, 23 visits today)
Latest posts by Vanessa Banda
(see all)