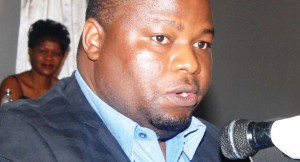 Malawi ranks low on tourism index
Four years in a row, Malawi continues with a poor showing on the World Travel and Tourism Competitiveness report, coming on position 126 out of 141 countries in 2015. In 2013, Malawi ranked 124 against 140 countries, while in 2011 Malawi came on position 121.
The report measures the set of factors and policies that enable the sustainable development of the travel and tourism sector, which in turn, contributes to the development and competitiveness of a country.
Topping the 2015 list is Spain followed by France whilst leading in Africa is South Africa on position 48 followed by Seychelles on position 54 and Mauritius on position 56.
Chancellor College economics professor Ben Kalua has advised the government to improve both road and airport infrastructure as well as air travel connectivity to boost the industry.
"Tourism is big business; economies like those of the United Kingdom, South Africa and
Mauritius have grown because of tourism. The sector has potential and is the largest employer as demand for different services is high," said Kalua.
Minister of Information, Tourism and Culture Kondwani Nankhumwa says the government is working on policies that will see the tourism sector contributing positively to the economy.
"If you look at the compendium of bankable projects, there are tourism projects that the government would like to see investors taking up. Apart from that, we are engaging with several airlines to fly into the country and open up the Malawi route, thereby ensuring easy transportation of tourists in and out of Malawi," said Nankhumwa.
According to the travel and tourism report, most countries though aware of the potential role of tourism as a development catalyst, are strapped with infrastructure as well as health and hygiene challenges.
The report further says increasing the competitiveness of the tourism and travel sectors can produce short-term economic effects such as balance of payments gains, while investments in infrastructure to boost tourism can have considerable long-term spillover effects on the wider economy.
Latest posts by Vanessa Banda
(see all)