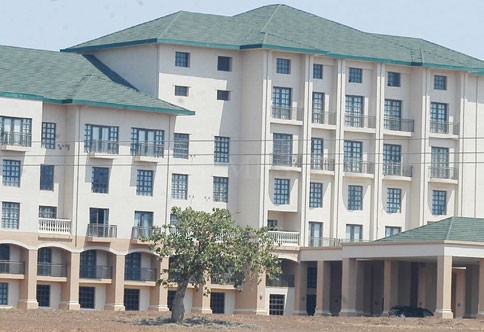 Malawi Revenue Authority misses February target
Malawi Revenue Authority misses February target
The Malawi Revenue Authority (MRA) has for the second month running missed its monthly revenue collection target. In its revenue performance report for the month of February, MRA indicates that the gross tax revenues collected during the month amounted to K34.45 billion which is 9.9 percent shy of the targeted K37.77 billion.
MRA also registered a drop in the cumulative gross revenue collection for the financial year 2014/15.
"Cumulatively, gross tax revenues collected during financial year 2014/15 to date amounted to K309.99 billion, which is 1.89 percent lower than its projection.
"The overall monthly under-performance is explained by poor performance on the customs taxes (import duty and import exercise) as they failed to meet the target by K2.98 billion," reads part of the report.
During the month under review, Pay As You Earn (PAYE) performed above its monthly target of K9.77 billion and earned K11.8 billion.
MRA attributed the good performance to high compliance amongst employers who remitted the PAYE in good time.
The Value Added Tax (VAT) underperformed by 3.9 percent. This, according to the report, was due to increases in crediting of the output VAT payable most especially in the construction and manufacturing industries.
Import duty, on the other hand, also witnessed a dismal performance as it earned K3.2 billion against a projection of K4.1 billion.
MRA said the performance was as a result of a reduction in dutiable imports as key stations witnessed increased importation of relief items for flood victims.
"Besides the reduction in import volume, the appreciation of the kwacha against major trading currencies coupled with the reduction in fuel prices have played a significant role in the kwacha yield on import duties," reads part of the report.
Latest posts by Vanessa Banda
(see all)