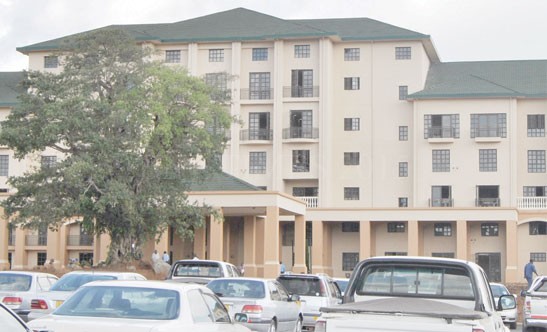 Malawi Revenue Authority misses March target
The Malawi Revenue Authority (MRA) missed its revenue target for the third month running in March 2015 as revenue collected was K3.77 billion shy of the targeted amount.
In its March 2015 performance report, MRA said it had targeted to raise K38.11 billion but only managed K34.34 billion.
MRA has attributed the underperformance to a slowdown in domestic VAT, excise taxes, trade taxes and corporate taxes.
"Despite positive performance in a number of tax lines such as Pay As You Earn, Withholding tax and Import Value Added Taxes (VAT), the under-performance in Domestic, excise taxes, trade taxes and corporate taxes contributed to the overall negative performance during the month," reads the report in part.
MRA said at K1.38 billion, corporate taxes registered a deficit of 37 percent below the projection for the month due to offsets.
"Request for offsets are on the increase as we accumulate huge refund claims due to little funding of the refund account. Both company assessment and provisional taxes fell below their monthly targets while at K2.96 billion," reads the report.
It further said at K7.10 billion, import VAT performed above the monthly target by seven percent due to high importation of vatable goods while a domestic VAT collection of K4.71 billion fell short of the K5.72 billion target.
"This translated into an overall deficit of 4 percent in VAT. Domestic VAT lagged due to big companies which usually pay a lot of VAT claimed huge amounts of input VAT resulting in dismal net payments of VAT," says MRA.
Cumulatively, total tax revenues collected in the fiscal year 2014/15 totaled K344.33 billion, representing a three percent under performance on the projection of K354.06 billion for the period.
The poor performance in tax revenues is likely to throw some spanners in the overall performance of the zero, aid budget implemented by Capital Hill in July, 2014.
Finance Minister Goodall Gondwe said the zero-aid budget assumes that government will not receive budgetary support this year.
He, however, said Capital Hill expects to receive dedicated and project grants during the year.
Latest posts by Vanessa Banda
(see all)