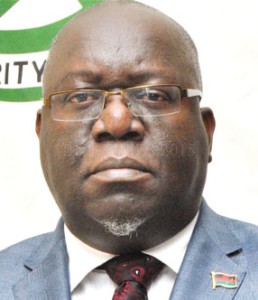 Malawi Revenue Authority plants trees at all its stations
Malawi Revenue Authority plants trees at all its stations
The Malawi Revenue Authority (MRA) members of staff at the weekend put aside their tax calculators to engage in a tree planting exercise at its head office as well as in all its stations across the country.
MRA Commissioner General Raphael Kamoto said the exercise is aimed at conserving the country's environment.
Kamoto said MRA intends to plant at least 5,000 trees this year.
"We will also support communities in areas where we operate with tree seedlings so that together we make Malawi green," said Kamoto.
The MRA boss said planting trees in all bare lands will help prevent soil erosion and flooding.
He appealed to members of staff to ensure that they take care of the planted trees so that they grow.
Government officially launched the 2014/15 national tree planting season at Bwibwa Primary School in Karonga in January this year.
According to Natural Resources, Energy and Mining Minister Atupele Muluzi government intends to plant a total of 70 million trees in the next five years.
Government expects every Malawian to plant at least one tree every year for the next five years.
With the country's population currently estimated a t over 15 million, government is optimistic of meeting the target in the next five years.
Latest posts by Vanessa Banda
(see all)